Pipe bending machine for sale
pipe bending machine automatic 38NC-DW
Maximun bending capacity: 38*2MM
Pipe bending machine cost: 4000 dollars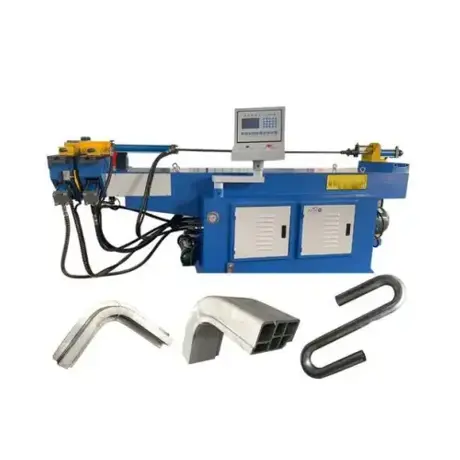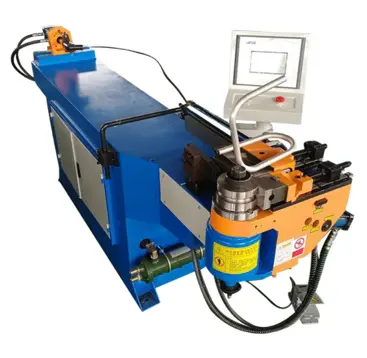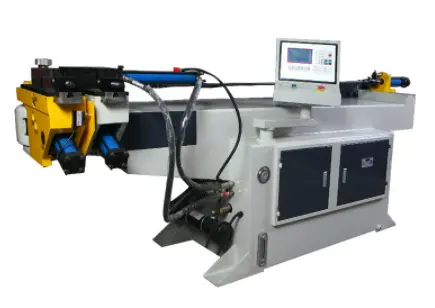 ● Description



PLC control touch screen, easy to operate, and different language versions (chinses/english/spainish/french...) can be set according to customer needs.




Using hard and rugged materials, pipe bending machine for sale can be engaged in high-intensity work for a long time stablly.




The high quality electric motor which can work at 20 hp provides power to the pipe bending machine equipment, so that it can finish work perfectly and keep long working life.



The high quality cylinder make sure that the work of the pipe bending machine hydraulic has fast spead and the position of tubes is fixed and accurate.




The foot switch has the function to firing the machine, stop the machine and returns the machine to operation.




One machine can use different pipe bending machine dies for bending different sizes and types of pipes. Client can customize pipe bending machine dies accoding to their needs.
● Specification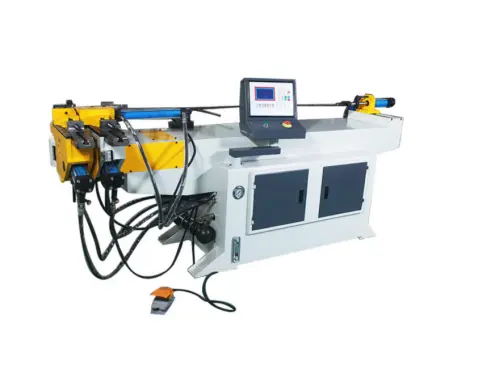 | | |
| --- | --- |
| Bending tube diameter×wall thickness | 38×2mm |
| Bending radius | According to pipe diameter |
| Standard mandrel pulling length | 1600mm |
| Number of bends allowed for pipe fittings | 16 |
| Number of parts that can be stored | 16×16 |
| Motor power of oil pressure | 4Kw |
| Hydraulic system control | Solenoid valve |
| Bending radius | ≤R175mm/td> |
| Bending angles | ≤190° |
| control system | NC Control |
| system pressure | 12Mpa |
| Tank volume | 110L |
| Machine weight | 750KG |
| Overall dimension | 2600*600*1100mm |
● Transportation & After-sale service
Yansumi Machinery is one of best pipe bending machine manufacturers in China, we focuse on the manufacturing and sale of different types of pipe bending machines:pipe bending machine automatic,hydraulic pipe bending machine, electric pipe bending machine with pipe bending machine parts and dies.

Thanks to our strong collaboration with freight forwarders, we offer efficient sea transportation services with fast delivery and competitive shipping rates. Our professional technical team is also available to provide pipe bending solutions and assist with resolving technical issues.

With our high-quality pipe bending machines and excellent customer service, we have established a strong presence in the global market. Currently, we have clients in Mexico, Peru, Bolivia, Russia, Malaysia, South Africa, and many other countries.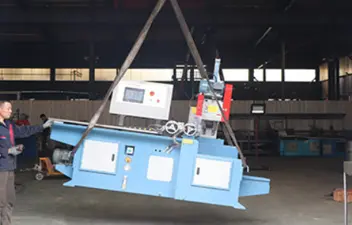 ● pipe bending machine project report
This pipe bending machine is equipped with multi-group pace and multi-angle setting. It can be used to produce many products that need mass production or standardized production, such as escape-pipe, seat, bumper and other iron pipe furniture. The following examples are our pipe bending machine project in different industries.
Client in Qatar
A manufacturer of school furnitures in Quatar has bought our pipe bending machine nc 38nc-dw to produce school desk, chairs and tables. They uses tubes of 15×1.6mm and 32x2mm in the fabrication. The use of pipe bender improves greatly the production speed and the production quality as well. Pipe bending machine supplier in qatar has high price and its accuracy is not as high as that of Chinese machines. Manufacturers in Africa always prefer to purchase from China.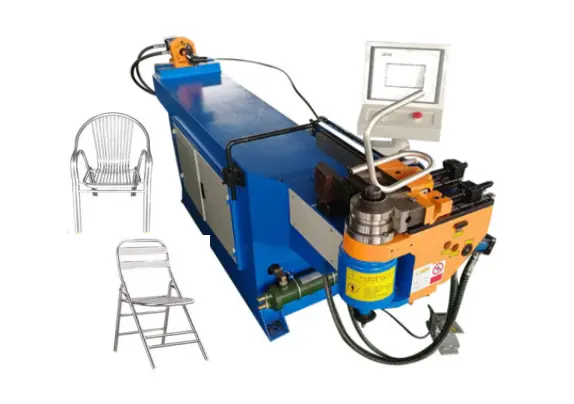 Client in Turkey
A client from Turkey has bought truck exhaust pipe bending machine from us. Truck exhaust pipes have a large diameter and the radius of curvature for the tailpipe is small, as we know that for a same pipe, the smaller the radius of curvature is, the more force is needed to bend this pipe. In exhaust pipe production, you often encounter large pipes and small radius of curvature, therefore, a muffler pipe bender must have large power. On the other hand, the thickness of the exhaust pipe is very small compared to its diameter, for example, the diameter of the pipe is 3 inches and the thickness of the pipe is 5mm, at that time, it is necessary to use a mandrel in the production of exhaust pipe. The mandrel can support inside the tube to avoid unnecessary deformation. The large pipe bending machine 100NC-DW has great strength and at the same time can mandrel bend the tube to ensure good effect on the tube.

Client in Philippines
In Philipines, exercising in gym becomes a trend in modern city life, more and more people prefer to do exercises at home or in the gym, that is good to people's health, and that has also led to an increase in demand for fitness equipment. More and more fitness equipment manufacturers are also purchasing pipe bending machine china for producing fitness equipment.

Some fitness equipment is made up of 50x100x2mm or 50x100x2.5m rectangular tubes because they need to be strong to support the weight of a man. In the design of gym equipment, they indicate that the angles of the tubes should be 70°, 90° and 135° etc. The 130NC-DW large pipe bending machine for sale is capable of offering the force to bend 50x100x2mm or 50x100x2.5mm rectangular tubes and can carry a mandrel during the bending process, which allows to keep the roundness of the bent tube as much as possible. The 130NC-DW pipe bender can create bending angles from 1° to 190°. Apart from rectangular pipes, our pipe bender can also bend square tubes and round tubes. It is capable to bend different tubes within its bending capacity, including rods.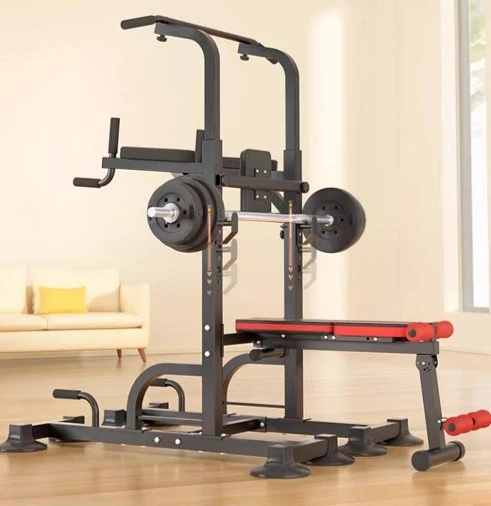 ● FAQ
What is the operation process of pipe bending machine?

A pipe bending machine NC contains control system, electrical system, hydraulic system, pipe bending machine dies and the main frame. To operate the pipe bending machine NC to bend pipes it's necessary to check the pipe bending machine dies and confirm that the pipe bending machine dies installed on the hydraulic pipe bending machine for sale are correct. If the pipe bending machine dies installed on the hydraulic pipe bending machine for sale are those ones that we need, we can turn on the hydraulic pipe bending machine for sale and begin the operation.

The operation mode of pipe bending machine hydraulic type is based on NC (Numerical Control) system, there are 3 types of operation mode: manual operation mode, semi-automatic operation mode and full-automatic operation mode. The bending angle input and bending setting need to be operated by means of the control panel of the pipe bending machine for sale.

Steps to enter bending data through the control panel of pipe bending machine:

1. Startup screen: Enter the startup screen after the pipe bending machine is power on;

2. Press any button of the startup screen and enter the manual control screen.

3. Press the button of settings to enter settings screen.

Description of settings screen of the pipe bending machine NC:

a) Part NO: Number of the pipe to be processed.

b) Workpiece production: Total amount of pipes need to be processed.

c) Function selection: Some selections of bending mode, such as, bending with mandrel o without mandrel.

d) Setting time: Set up action time for clamping die, mandrel forward and pressure die etc.

e) Setting angles: Enter total number of angles that need to bend on the pipe and input all angle value one by one.

4. Press buttons mentioned above to complete the relevant parameter settings and press the return key to go back to manual control screen. Enter Part NO on the screen and press "auto" to enter auto bending screen.

5. Press "run" button on the screen, the pipe bending machine round will begin its bending work.

All the above are operation procedures of a pipe bending machine NC, in summary, before the pipe bending machine starts to do bending work, the pipe bending machine dies need to be well installed on the machine and pipe bending data need to be inputted in the machine.


How to extending the service life of the pipe bending machine?

All people who have operated the pipe bender can know about that the machine will be worn after long time of use. But we can use the following methods to reduce wear:

1. The operators must keep the machine clean. If there are any sundries on the machine can affect the operation of the machine.

2. In order to guarantee working and extending the service life of the machine, before operate the tube bender, the workers must undergo strict training and practice. Only the operators be familiar with the operation process and performance of the machine can solve some emergencies when bending.

3.In order to protect the dust cover, operators should usually clean iron filings behind the guide rail. For the full-automatic tube bender,operators should add new smoothing agent to exit track every week.

4. The operators should replacement parts with severe wear in times to improve work efficiency. To add lubricants to machine parts, it can guaranteed lubrication performance of the machine.

● More pipe bending machines
COPYRIGHT 重庆鑫锐科信息科技中心@2022