CNC Pipe Bender for Sale
Cnc pipe bending machine china 38cnc 3a1s
cnc pipe bender price: US$ 22000.00
CNC pipe bender (CNC tube bender) is a kind of bending machine controlled by PLC to do bend work to copper, steel or stainless steel pipes. Pipes bent by cnc pipe bender machine are more durable and have more precise bending angles. A CNC tube bender automatically positions the tube between bends, including the rotation of the tube (B-Axis) and the distance between bends (Y-Axis).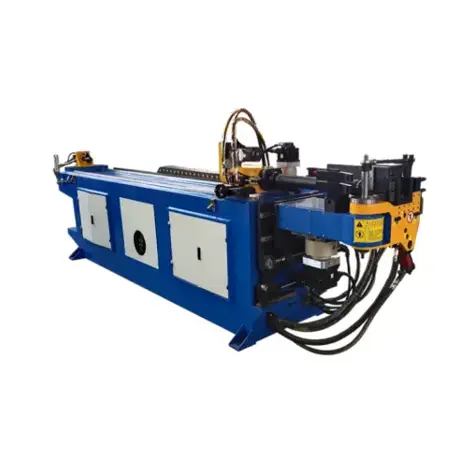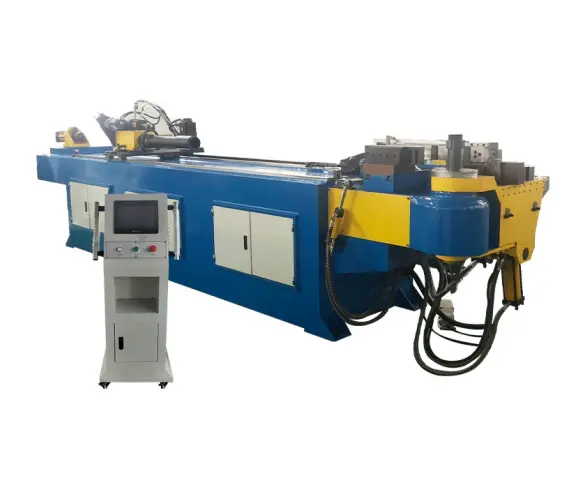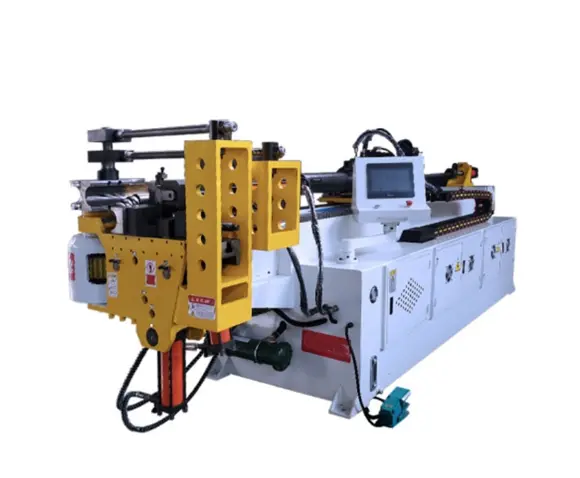 ● Features
1. It is 3 axis cnc pipe bender with automatic feeding capacity and rotary capacity of the pipe for bending in different planes.

2. The products bent by our cnc pipe bender have high accuracy and the cnc pipe bender machine can serve in many industries.

3. Maximum bending capacity of the cnc automatic pipe bending machine sb 38CNC-3a1s is 38*2mm. This cnc pipe bender can bend square pipe and round pipe within the maximum bending capacity.

4, Low labor input in the production sequence, high accuracy and repeatability and compatitive cnc pipe bender price.
● CNC pipe bending machine specification
| | |
| --- | --- |
| cnc mandrel pipe bender Model | sb 38cnc 3a1s |
| Horse Power (HP) | 18 |
| Max.Bending Capacity (mm) | 38 |
| Max.Pbending Thickenss (mm) | 2 |
| Max.Bending Radius (mm) | 200 |
| Max.Bending Angle (degree) | 190° |
| Bending Speed (°/sec) | 150 |
| Dimensions (cm) | 445X118X140 |
| Weight (kg) | 2400 |
| dimension | 2800x680x1000mm |
| weight | 1000kg |
| Bending accuracy | ±0.1° |
| Rotationa ccuracy | ±0.1° |
| Feeding ccuracy | ±0.1mm |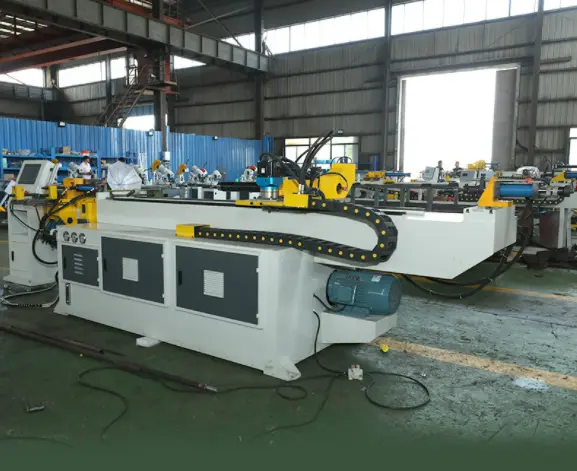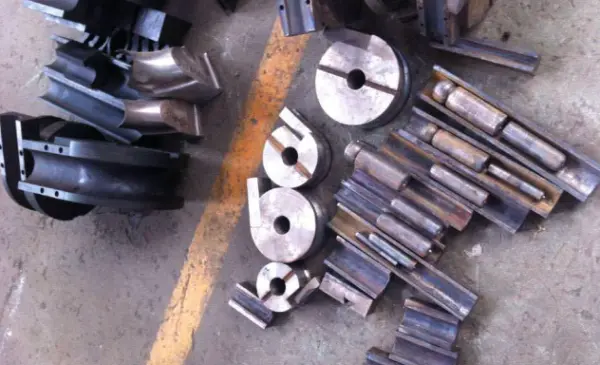 COPYRIGHT 重庆鑫锐科信息科技中心@2022