Knowledge of tube bending machine - classification and market
What is Tube Bending Machine?
The tube bending machine is a machine that bends various metal pipes into different angles. It is mainly driven by hydraulic pressure or by the combination of hydraulic and servo. With a tube bending machine, you can process thin-walled tubes, tight radii, or demanding materials of high quality and up to 1.5 times the outer diameter. Thanks to the bending mandrel and the counter bearing, the tube's cross-section is largely retained during the bending process.
What are types of tube bending machine?
There are 3 types of tube bending machine: electric tube bending machine, tube bending machine hydraulic and CNC tube bending machine.

1. Electric tube bending machine is a pure electric machine driven by an electric motor. It is equipped with a transmission to adjust the speed and use gear chain to drive.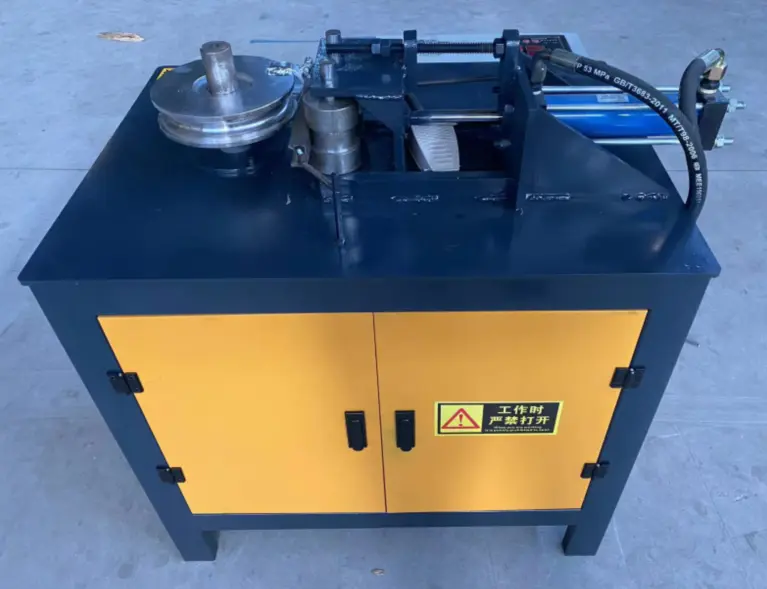 2. Tube bending machine hydraulic breaks down the bending action, and uses hydraulic pressure to drive actions such as the clamping and unclamping, bending and bending back, auxiliary feeding and auxiliary retreating, mandrel feeding and mandrel withdrawing and so on. The hydraulic tube bending machine is a plain wound automatic pipe bender. The action of bending is automatic during production. But the machine's feeding and three-dimensional rotation angles can only be completed manually by relying on fixed length and angle positioning scale.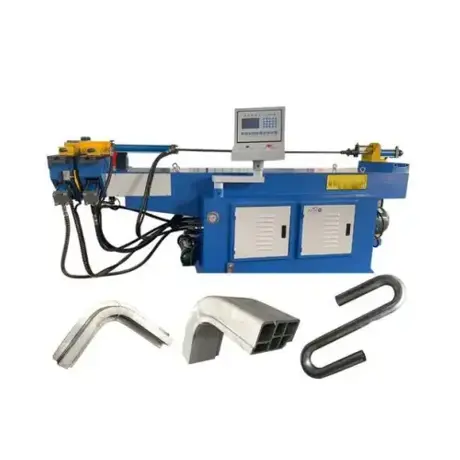 3. CNC tube bending machine
uses servo motor to replace hydraulic pressure. This can control trolley's feeding and returning, rotation of inclination angle, bend and bend back, auxiliary advance and auxiliary retreat, head up and down etc. But the machine's clamping and retracting; mandrel feeding and mandrel with drawing are still driven by hydraulic or pneumatic. Compared with nc hydraulic tube bending machines, cnc tube bending machine has advantages in the continuity of production, the precision of processing and the three-dimensional forming of pipes.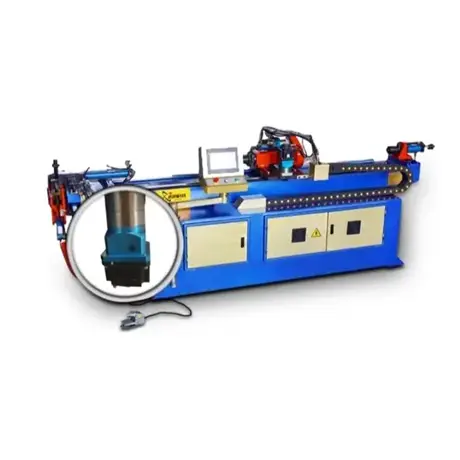 Knowledge of tube bending machine China in global market
With the development of manufacturing and processing industry, more and more businessman wants to buy machine and start independent production. In metal processing industry, the tube bending machine is a very important manufacturing machine.Tube bending machine chinais popular with global customers for it's stable quality and reasonable price.

In 2022, the market revenue of tube bending machine china has reached 200 million US dollars. It is estimate that the market revenue will reach 500 million US dollars.
Where are these Chinese tube bending machine sold?
Countries in India, Southeast Asia, Latin America and Africa such as Malaysia, Indonesia and Thailand etc:

With rapid economic development in recent years, the needs of tube bending machine in these countries are bigger and bigger. People mainly buy electric pipe bender and hydraulic pipe bender. (There are also a few CNC pipe bending machine for sale in Pakistan and India etc.) These countries use tube bending machines in industries such as furniture, vehicle parts, boat parts, construction.

Customers in these regions require not only stable quality, but also reasonable tube bending machine price. For example, in UAE, manufacturers hope the tube bender machine price in UAE is less than 20000 dollars, the tube bending machine price in China is between 4000 dollars and 10000 dollars. This price can satisfy most customer in UEA. Tube bending machine manufacturers in India and tube bending machine manufacturers in china has occupy a large part of the market in these countries, which has great market potential. Especially in the automobile industry, the Compound Annual Growth Rate(CAGR)of tube bending machine in Pakistan,in turkey, in UAE, in Mexico is higher than 3%.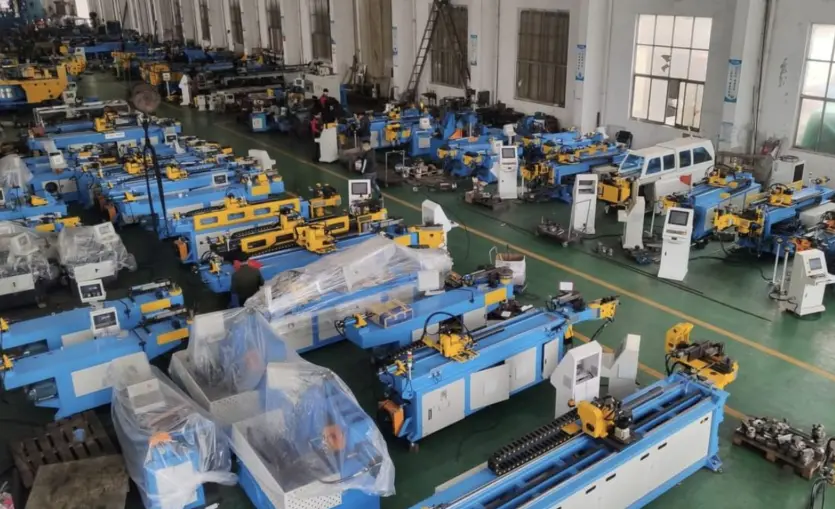 2. North America, Europe and Japan are mostly high-end markets. These regions occupied over 40% of the global market. They are mainly purchase CNC tube bending machine, which is monopolized by a few enterprises such as ABOM and SOCO, and CNC tube bending machine manufacturers in china accounting for only a small share.